2018 Fall Leadership Conference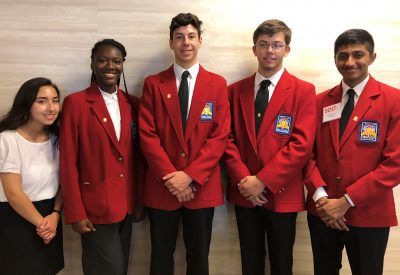 The Delaware Career and Technical Student Organizations of BPA, DECA, Educators Rising, FCCLA, HOSA, SkillsUSA, and TSA are excited to announce registration for the Fall Leadership Conference (FLC) is open. The conference will be held at Delaware Technical Community College on
November 29
(High School).
Students will gain skills in leadership through a series of engaging workshops, with this year's focus being on teamwork.
Location: Delaware Technical Community College – Terry Campus (Dover)
State Officers from each student organization will facilitate a professional development workshop related to their respective organization.

Dress code

is a collared or button-down shirt, dress pants, and closed-toe shoes.
The annual all CTSO service project is Toys for Tots.
Guidance for toy donation

: new un-wrapped toys ($10 or above price range) and/or children's books; Age range 0-12 years old

OR

donate check made payable to: Marine Toys for Tots Foundation.

Toys not accepted for donation include

: used toys; toys related to weapons; toys with candy inside; toys with chemicals (i.e., experimental labs, acid, crystal projects, etc.).
Important Planning and Registration Details:
Student Permission Forms

(

NEW

)

Vocational Technical High Schools: Vo-Tech schools may send up to two (2) students per each CTE program content area (carpentry, electrical, nurse assisting, welding, etc.)

Note: Vocational technical teachers/programs will need to coordinate your registration of two (2) students per each CTE program content area with your student activities coordinator who will complete the registration of your two students on your behalf.

Annual Fall Service Project

: The ALL CTSO service project for the FLC will be Toys For Tots

Payment by Credit Card

is preferred. Registration fees are $35.00 per participant. All conference fees must be paid prior to attendance

Registrations and Changes

: Registration and changes made between November 2-9 will incur a $5.00 late fee
*Note: When registering your chapter use the following naming convention: School Name-CTSO Name. Example: Fifer Middle School-FCCLA (School Name-Organization).