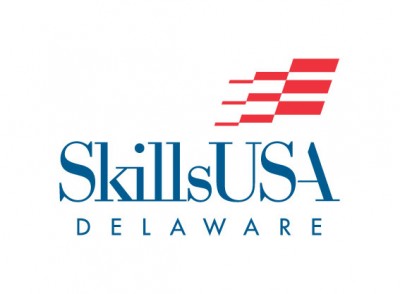 Delaware SkillsUSA is a Career and Technical Student Organization (CTSO) that recognizes the importance of students, teachers, and industry partners working together to ensure America has a skilled workforce.  2015 Grand Awards Ceremony
Grand Awards Ceremony
On April 1, nearly 900 students, advisors, sponsors, judges, and parents from technical schools throughout the State of Delaware gathered at the 2015 Delaware SkillsUSA Grand Awards Ceremony which was held at the Modern Maturity Center in Dover.
A total of 885 students participated in 63 competitive events for which the top medalists were recognized for their outstanding achievement.
Meet Your State Officers!
Eddie Guajardo, President
St. Georges Technical High School
Juan Zamudio, Vice President
Delcastle High School
Ciana Santiago, Vice President
Hodgson High School
Natalia Mahecha, Vice President
Howard High School
Danielle Richards, Vice President
POLYTECH High School
Amanda Kane, Vice President
St. Georges High School
Emily Whaley, Vice President
Sussex Tech High School
Diana Hernandez, Secretary
Delcastle High School
William Voges, Treasurer
Sussex Tech High School
2016 National Leadership Conference
This year's national conference will be held in Louisville, KY from June 20-24, 2016.